In Latin America, the battle for LGBTIQ+ inclusion still has a long way to go, with conservative or traditional religious outlooks still prevalent, and lesbian, gay, and transgender people often facing considerable descrimination, especially outside of major cities.
That sees many struggle to find stable employment, while those who defend the rights of the LGBTIQ+ community often do so despite significant risks to themselves. Meanwhile, hundreds of transgender and gender-diverse people around the region are murdered each year.
In that face of those challenges, a wave of LGBTIQ+ friendly startups have emerged in the region, either providing a vehicle to overcome discrimination, promoting inclusion, or offering a platform through which lesbian, gay, bisexual, transgender, intersex, queer, or people of other gender identities and sexualities, can meet and interact.
To mark Pride month this June, five startups and organizations from around Latin America that are making a positive contribution to the LBGTIQ+ community are showcased below.
1. ioio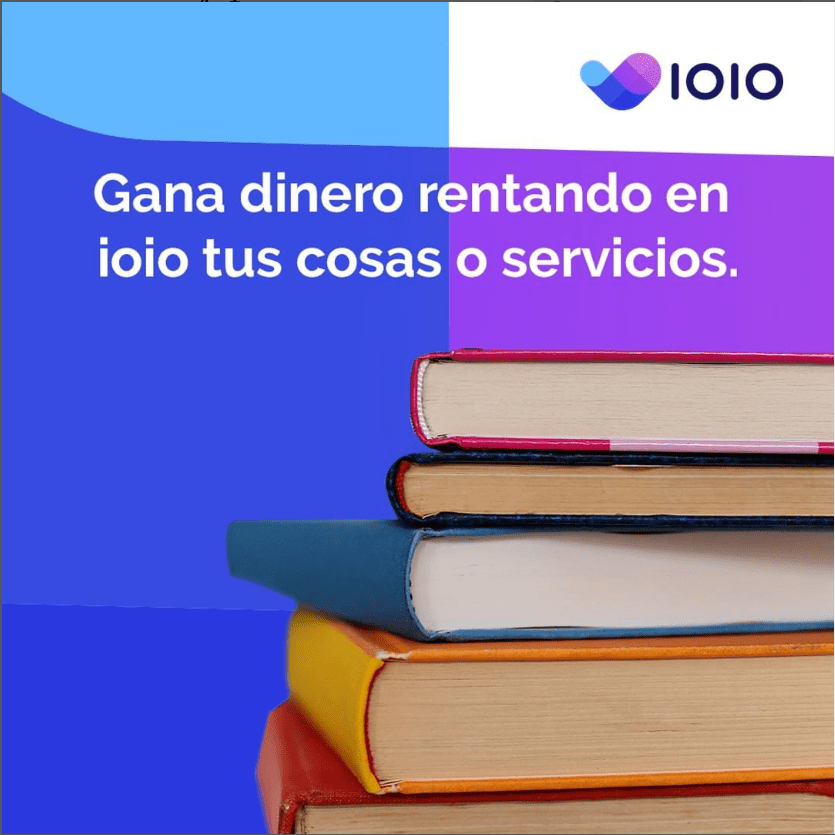 Offering a wide range of goods and services for rental, ioio was founded in Mexico in 2019 after Daniela Muñoz, a trans woman, lost her job after coming out.
It's an app "for earning extra money renting everything," as stated in their website, on which users can offer almost any item for rent.
One of the things that sets ioio apart from buy-sell apps like Amazon or eBay is its focus on a self sustainable business practice, and a circular economy.
Her work with ioio saw Daniela selected as part of WeWork's "Women for tomorrow" (Mujeres para el mañana) initiative, which provides grants of US $5 million to women-led startups helping to reduce the gender gap in Latin America.
2. TODXS
TODXS is a non-profit organization that was founded in 2017 to promote LGBTIQ+ inclusion in Brazil, with a focus on leadership training, research, awareness, and safety initiatives.
The name TODXS is a gender neutral version of the words "todos" and "todas" (the masculine and feminine forms of the word "everyone").
This NGO offers eight distinct products, including TODXS Embaixadorxs, a program for the formation of young leaders through workshops and online training and Acolhe LGBT+, a platform that connects LGBTIQ+ people in need of psychological care with professionals who are willing to help them on a voluntary basis.
Others include TODXS Impact, an accelerator for LBGTIQ+ focused entrepreneurship projects, and TODXS Conecta, an annual event that brings together artists, students, activists, academics and professionals to share experiences and promote the discussion of important issues for the LGBTI+ community.
3. Contratá Trans
Contratá Trans ("hire trans") is an Argentinian startup aimed at facilitating LGBTIQ+ inclusion by helping transgender people into employment, based on the fact that 98% of trans people in the country don't have a formal job.
According to Contratá Trans, lack of formal opportunities means that 70% of transgender people have never been to a formal job interview, while up to 60% work in the sex industry – placing them in situations of high vulnerability. That contributes to transgender people in Argentina having an average life expenctancy of just 40 years old, according to the organization.
Since being established by social entrepreneurship promoter Impacto Digital in 2020, Contratá Trans has sought to provide trans people with job opportunities, as well as preparing them for work and interviews, while also working with companies that seek to diversify their workforce.
"One of the problems of companies committed to trans employability was that they wanted to hire people but did not know where to look for them. Now, many companies are joining the training and virtual courses that we offer on a massive scale," said Maryanne Lettieri, project leader at Impacto Digital and spokesperson for Contratá Trans.
4. GPSGAY
GPSGAY is a Uruguayan social network aimed at lesbian, gay, and transgender people that was first founded in 2013.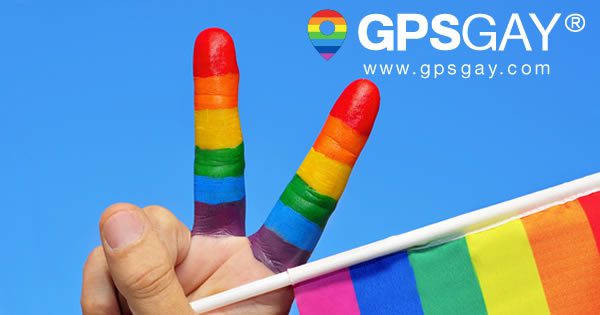 Unlike many other apps aimed at the gay community, GPSGAY is not intended as a dating app, but rather to help LGBTIQ+ people develop their social networks and connect with more people from the community.
The app allows users to share photos, videos, and messages, much like Facebook or Instagram, with users able to login in using an account already held from the former.
GPSGAY also offers information on LGBTIQ+ safe spaces throughout Latin America, including hotels, bars and restaurants, and a function that allows users to see how many people are using the app in the area.
5. A Lot Studio
A Lot Studio is a fashion label that embraces art and turns it into clothing articles. The label emphasizes its commitment to LGBTIQ+ inclusion and provides artists with a space to be creative, with a wide range of genderless clothing offered.
"We want to create a world of products that are not defined by gender or sexuality labels, but rather create products for everyone who feels identified in supporting valuable and artistic causes," said Valentina Ramirez, founder of A Lot Studio.
"We want to celebrate the LGTBQI+ community, because we ourselves are part of the LGTBQI+ community, and we believe that in Latin America it is time to communicate this message loud and strong," she said.
While the company is based in New York, its website is offered in both English and Spanish, while the company offers free deliveries throughout Latin America (based on a minimum value order).
StartupVC puede ayudarte a poner en marcha tu negocio en Colombia
Si quieres saber más sobre cómo abrir una startup en Colombia o en otro país de Latinoamérica, te invitamos a visitar nuestro blog.
Hay espacio para que se establezcan nuevos actores en el mercado latinoamericano y StartupVC puede servir como recurso para jóvenes emprendedores, inversionistas y empresarios. Póngase en contacto con nuestro equipo para obtener más información y conocimientos del sector.