In recent years, Colombia has transformed itself into a startup hub for Latin American, and international, entrepreneurs. With a complicated political and economic history, many kept their ideas and investments far from the region. However, with progressive changes, Colombia changed its reputation, and its future, for the better. Now, it is home to thousands of startups run by native Colombians and many ex-pats, and most often in the B2B services sector.
While the number of startups and entrepreneurs in the country are growing, some are still skeptical and/or simply unaware of the opportunities that it offers. Even those that know of these lucrative opportunities might be unsure of how to get started in the country. Here, we give a comprehensive overview of everything every entrepreneur interested in starting up in Colombia should know.
Colombia & Its History Surrounding Startups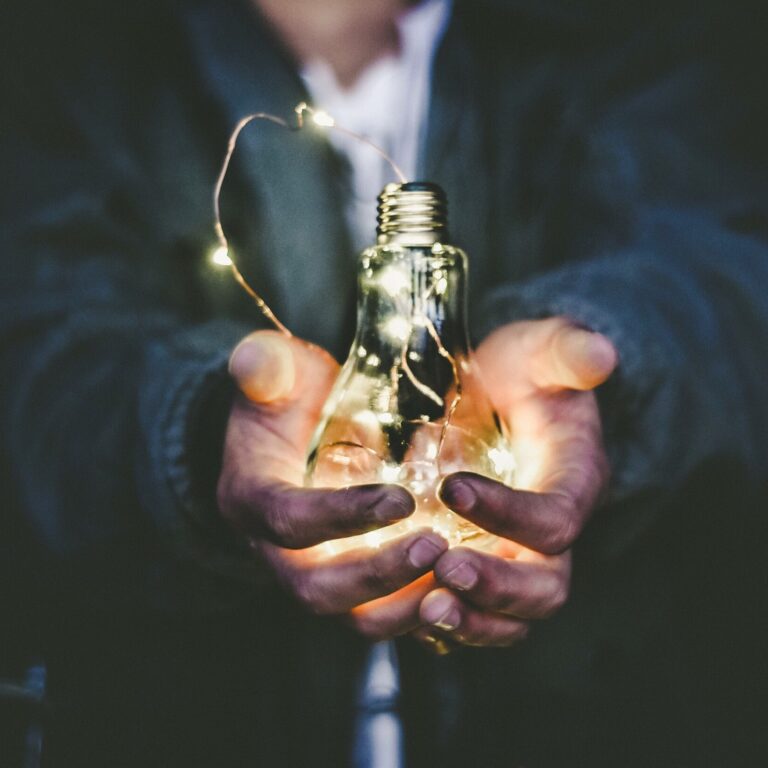 Colombia as a whole is a very attractive place for entrepreneurs to establish a startup. These enticing traits started forming when the government began prioritizing the economy. To help get the country back on trait, Colombia's government began focusing on the technology and IT sectors. To attract foreign investors, businesses, and startups, the government implemented tax-break incentives for the industries and training programs for those unfamiliar with the sectors. As a result of these governmental efforts, Colombia is now home to a $6.8 billion industry, and 1,800 different technological and IT startups.
To keep investments, innovation, and interest in the country and its economy up, the government formed state-run investing platforms. These platforms award grants to those looking to further establish companies and business in the country. Investing is not only found in the public sectors of the country though. While at one point there were zero private labels to help startups, there are now over 40 in the country. Quickly, Colombia's government and its people are realizing how crucial startups are in spurring innovation, inspiration, and economic success for any country.
Why Consider Colombia for Your Startup
Startups are taking off in this Andean country because of the diversity of its population, economy, natural resources, technology, and trade partnerships and agreements. Each aspect fuels success in the entrepreneur's endeavors in Colombia.
Colombia's diverse population and economy offer startups a unique competitive advantage. This has fueled continued innovation and attracted foreign investors to the country. Its economy is rich with successes from industries like mining, gemstones, medicinal cannabis, technology, craft beer, coffee, and even cosmetics. This offers startups a solid economy on which it can make its start. Moreover, it encourages startups to branch out into different sectors and strive for innovation across all platforms.
In addition to the diverse population, economy, and natural resources, Colombia also is involved in a variety of trade agreements and partnerships. Partnerships between Latin American countries, as well as those with countries outside of the region, promote Colombia's economy and its startups internationally. To date, Colombia is part of the Pacific Alliance, Andean Community of Nations, Triángulo Norte, Caribbean Community, and has an 'Associate Member' status with MERCOSUR and promising conversations and agreements with Australia and New Zealand. Trade partnerships and alliances make expanding internationally from Colombia much easier and advantageous for the startup.
Where in Colombia Can You Start?
One of the greatest strengths of Colombia is its immense diversity. Diversity reigns over every aspect of this country, its culture, and natural environment. However, in the case of startups and entrepreneurs, Colombia's economic diversity and diverse business opportunities are what stand out. This benefits startups when they are in the early stages of discovery and creation. One of the first phases of a startup is founding its headquarters, and in which city it will reside. Thanks to economic prosperity and diversity, Colombia has a handful of lucrative options for any startup.
Bogotá
As the country's capital, one would have to suspect Bogotá would be one of the best places to form a startup in Colombia. With the largest number of corporate entities and financial resources, the city has transformed into one of the most popular places for entrepreneurs and budding ex-pats to tackle starting up a company. Diversity places a big role in Bogotá itself, as it does the entire country. The city has the largest and most diverse assortment of corporate entities, ex-pats, immigrants, and professionals. This offers those just entering the market to learn from different people, different strategies, and different industries. Moreover, you're sure to find the perfect fit for your company and yourself in this diverse, bustling city.
Additionally, Bogotá is home to many resources that help startups in Colombia get traction. Incubators, investors, and venture builders fill the city, looking for the next big startup idea. Renowned universities also reside in Bogotá, giving startups access to strong, qualified talent to join the team. Also, as the city closest to the government, these startups and companies have the easiest access to state-run incubators and accelerators. With so many resources, the city has seen high startup success rate and has relatively low barriers to entry.
Medellin
Medellin is often regarded as the most innovative city in Colombia. Being the starting place of countless inventions, improvements, and institutionalized changes that helped the country, it is no wonder so many startups get their start in Medellin. In 2012, the city won the title as the "world's most innovative city," beating out impressive cities like New York and Tel Aviv. It also happens to be Colombia's largest center of entrepreneurship.
The seemingly immediate appearance of metro and cable car systems, art galleries, libraries, ingenious infrastructure, and tech startups are all testaments to the city's dedication to innovation. As for its economy, Medellin has shifted almost entirely aware from being a place of manufacturing. Now, it houses business innovation districts for local and foreign startups. The city's mayor, Salazar, even dedicates two percent of the municipal government's budget to these innovation districts for fostering startups and new technologies. Wherever you look, innovation is the lifeblood of Medellin, its communities, and its business endeavors.
Cali
Last but not least, Colombia's vibrant city of Cali is also a promising location for a startup. While it is new to the swift takeover of innovation, many are predicting the city will replicate the success of Medellin. It has already attracted tech startups, incubators, and even real estate investment companies. As these sectors grow and experience more international and entrepreneurial exposure, interest and ease of doing business in the city should improve.
How to Form a Startup in Colombia
Forming a startup in Colombia presents a wealth of opportunities and competitive advantages for entrepreneurs. However, figuring out just how to get started can often times be challenging. The most common type to file under is the Simplified Share Company (S.A.S). This class requires only 1 shareholder, which can be a local or foreign individual or legal entity. However, given that there are various ways under which to file a company with the government, it is best to seek professional help with this matter.
Fortunately, the country's commercial laws and regulations are favorable for foreign entrepreneurs. The entity can be foreign owned in its entirety. There are, however, some laws preventing the repatriation of profits or gains back to the owner's home country. In order to best navigate these regulations, its best to consult professional help with this matter as well.
Finally, Colombian law does not require foreign startups or companies to have any local partners nor local investors. While this is not required by law, there are many advantages to partnering with local experts. Many of these advantages will save startups time, money, and certainly save them hassle.
Start with The StartupVC in Colombia
The opportunities for startups in Colombia are infinite, and the country's climate of diversity offers them tools and resources to be successful. The country continues to foster innovation and entrepreneurship for those bold enough to get started. To learn more about startups in Colombia, and all of Latin America, follow The StartupVC on LinkedIn, Facebook, Instagram, and Twitter.