Latin America is steadily becoming a global economic powerhouse, with opportunity presenting itself throughout the region in a handful of different sectors and industries. Most notably, business-to-business, or B2B, sectors in the region has developed across many domains and caught the eye of many international firms. Many of these firms are looking to expand their practices into Latin America. However, navigating Latin America's economy, B2B industries and its opportunities can be a bit daunting and confusing. Here, we give a comprehensive overview of the region's economic standing and projected growth, successful B2B service industries, and the benefits of international expansion into the B2B sector in Latin America.
A Look at B2B Services' Thriving Host: Latin America's Economy and Its Future
In the early 2000s, Latin America's economies were experiencing growth rates indicative of a bright and prosperous future. However, after being hit with globalized growth slowdowns and recessions, the region fell victim to declining growth rates, lackluster levels of foreign investment, and stunted economic success. In recent years, though, the region has made changes impactful enough to reverse these trends, prompting positive shifts in the respective economies. Currently, faith in Latin America's success is growing thanks to the development of many economic trade blocs and agreements with neighboring countries and those that are half a world away. Intra-regional accords like MERCOSUR and the Pacific Alliance have served to protect and promote business between Latin American countries like Brazil, Argentina, Paraguay, Uruguay, Colombia, Chile, Mexico, and Peru. As a result, these countries have realized exponential increases in exports, foreign investments, and market diversification. While intra-regional concurrences have promoted trade within Latin America, international pacts like BRICS and China's Belt and Road Initiative have shined a spotlight of innovation on Latin America as it makes it debut on the world's commercial stage.
Present agreements and partnerships, coupled with favorable demographic and financial standings, paint a bright picture for Latin America's future success. So much so, that experts are predicting exponential growth patterns for the region for the next ten years. Thanks to the booming and attractive economies of Brazil, Chile, Colombia, and Mexico, the region has stayed afloat through difficult times. Each country has held consistent economic growth averages through the years and served as innovation hubs for cutting-edge industries and ideas. Many of these cutting-edge industries fall within the B2B services category and catalyzed the success of this sector in the region. Continued innovation, investment, and interest from foreign entities and parties will not only accelerate Latin America's continued economic success, but also provide attractive returns to those who get involved.
Booming B2B Sectors in LATAM
Construction & Mining
Construction and mining companies have realized great success for many years, but the strength of the industry is more prevalent now than ever. Countries like Chile, Colombia, and Mexico lead the pack: these three are home to the largest and leading mining economies in all of Latin America. Success has been found from constant ingenuity and continually welcoming foreign entities to the industry.
Chile is no stranger to success in this industry, thanks to its bountiful access to natural resources like copper and lithium. Both elements are essential to many activities, products, and transportation worldwide, and Chile has the largest reserves of both. As for Colombia, the country is home to precious gemstones like emeralds. In recent years, government restrictions have loosened up so as to permit greater access to mining sites and digging. This opens up the market for more firms and companies to get in on the action. Finally, Mexico is finding success in the industry through its large supplies of silver, gold, and copper and the continued foreign investment its receiving. The government continues to encourage foreign investments and presence in the sector.
E-commerce
E-commerce is a relatively new industry compared to construction and mining. Nonetheless, this B2B service sector is thriving and finding Latin America to be a lucrative home. Colombia has become a hub for this industry and continues to foster an attractive market for foreign B2B e-commerce sites and digital companies. The country presents a welcoming environment for the industry because of the breadth and depth of its digital reach across its population. Access to internet is not difficult to come by, and companies continue to develop apps, software, and robots for both businesses and direct consumers.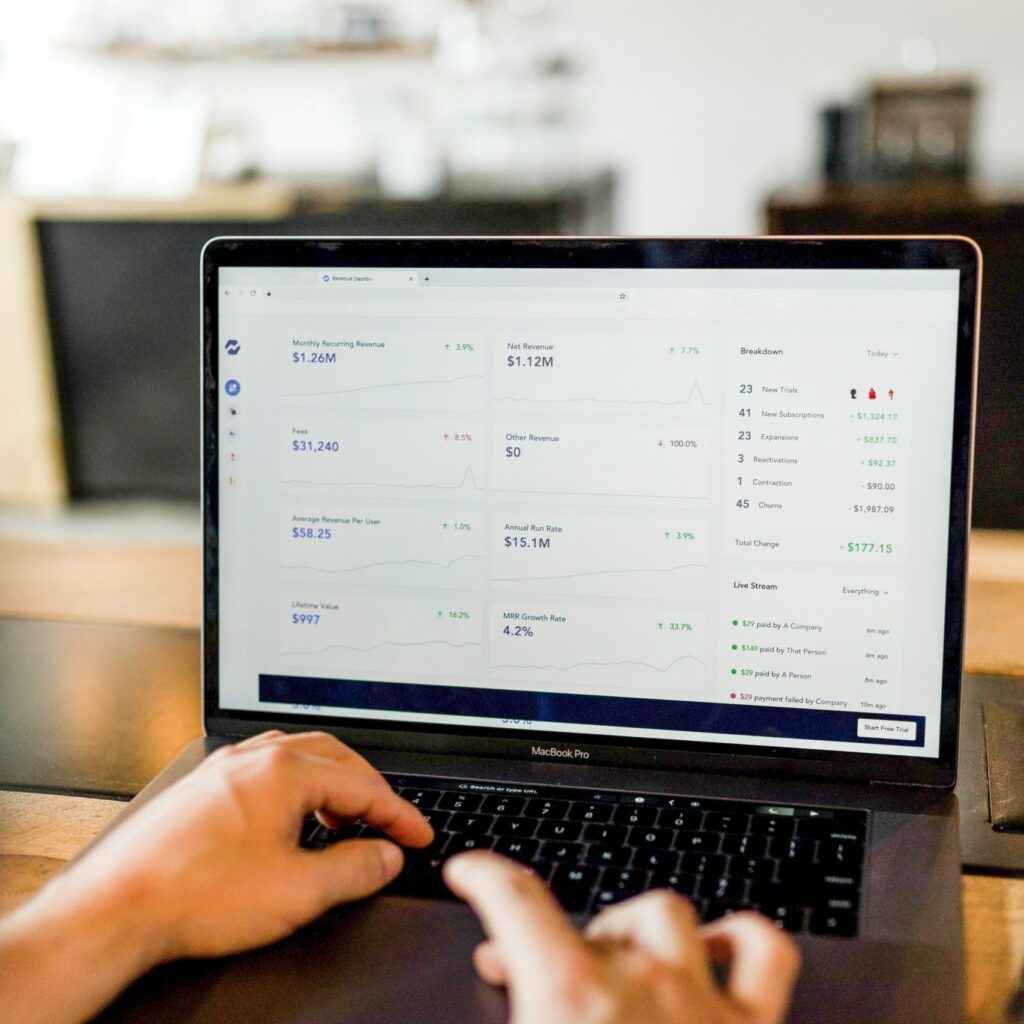 This industry is particularly noteworthy and important because it is a strong player in what many are calling the Fourth Industrial Revolution. Reliance and expectations for innovative and accessible technology has skyrocketed among businesses and the general public. Already, changes in supply chain and product innovation and enhancement have created a new set of necessary jobs. Getting a foot in this door could be especially advantageous and groundbreaking.
FinTech
FinTech is one of the biggest B2B service sectors in Latin America these days. Many countries have already welcomed the industry with open arms and started developing it further to compete on an international scale. Included in this competitive mix is non-other then Colombia, home to Latin America's third strongest FinTech sector. Among others, the most popular segments occupied within the FinTech bubble are Payments and Remittances, Loans, and Management of Entrepreneurial Finances. To foster growth and investment in this sector, FinTech Colombia, an association of FinTech businesses in Colombia, is focused on developing an attractive atmosphere for FinTech in the country. The focus of this mission includes pursuing financial inclusion support for product development and competition, so as to attract new players and investments.
Benefits of B2B Expansion to Latin America
International expansion is the key to continued and ever-growing success for many businesses. In today's world, different countries, markets, and industries are welcoming foreign business and investment with open arms. Overseas enterprises and corporations should take advantage of the resources, trade blocs, and the welcoming economic climates available in these countries. As a result, expanding to Latin America can offer these players a wide variety of advantages and opportunities for B2B service sector growth.
Firstly, foreign entities planning to expand can expect to benefit from strong, stable economies in Latin America and the trade blocs and agreements they have in place. The Pacific Alliance, an economic trade bloc formed in 2011, includes Latin America's top seven strongest and biggest economies. Most notably, Mexico, Colombia, Chile, and Peru top the bloc's list of economic powerhouses, generating a total GDP value of over US$2 trillion. This agreement eliminates trade barriers and makes business across the regions virtually seamless. For B2B service companies, this means that expanding to one of the member countries practically gives free reign to expand, hassle-free, into the partnering economies.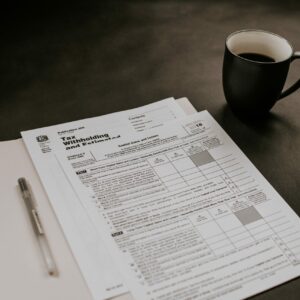 Not only has expanding to Latin America become easier for foreign companies and investors, but it has also become more attractive. Latin America provides access to a plethora of different business types for expanding companies to serve, diversifying their portfolio of clients. Furthermore, the region is making gentle waves in the world's economic pool: enough to capture the attention of the keen business-minded individuals, but nothing too ostentatious that would attract everyone's eye. This serves as a benefit for those looking to expand into Latin America now. There is less competition in the industry and governments are still providing foreign businesses with incentives to move to the region. For example, Chile is making leaps and bounds in its renewable energy, mining, e-commerce, and FinTech industries, with the government easing tax requirements for these businesses. Moreover, Colombia is leading the charge in agricultural, oil, transportation sectors, which have been experiencing many new partnerships and developments with foreign B2B services.
Additionally, Latin America's talent pool is filled with impressive and qualified individuals. Expansion into the region means access first-hand knowledge and experienced employees that can guide the direction and manner of business in the new region, should it be needed. With a diverse and educated team driving success and sales in Latin America, the company will gain legitimacy, international experience, and a diverse growing portfolio of clients abroad.
Interested in the B2B Services Sector?
"The only constant is this world is change," a mantra that applies now more than ever to the ever-evolving globalized economy. Stay up to date with the latest industry changes and current events by following Craig and The StartupVC on LinkedIn, Facebook, and Twitter.